Discover more from Money Machine Newsletter
Market beating stocks in 5 min. Picked by elite traders. Delivered weekly to your inbox pre-market.
Over 5,000 subscribers
Weekly Recap
This Weeks top 5 picks
This weekly recap is free for everyone. If you're ready to move from passive to active mode, become a premium subscriber. Our premium subscribers receive top 5 stock ideas, picked with sniper precision, delivered daily before the market opens, and access to our community where you can ask questions & post comments. Don't miss out, join our premium subscribers who have already taken advantage of some of these massive moves. For a limited time, we're offering a 7-day free trial.
---
#5 SQ
Square was featured in Wednesday morning's newsletter. We didn't waste much time since we liked the stock and purchased it right at the open. We decided to hold it until the end of the week and we finally closed it today, 5 minutes into the open for a 3 day profit of 6.9%.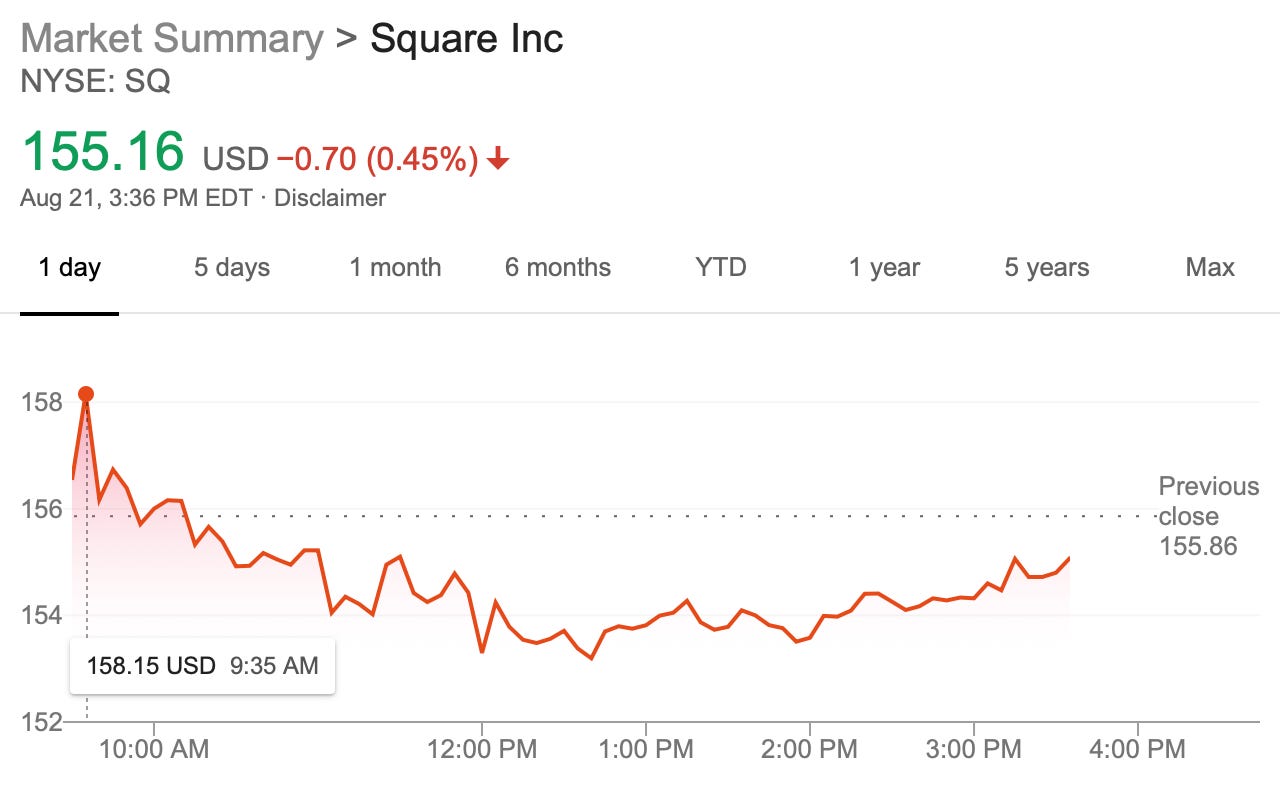 #4 Z
Zillow was in Monday's newsletter, where we were looking for a continued push higher, following last Friday's move. We got in at the open and sold it Wednesday at our initial profit target for a 3 day profit of 9.82%.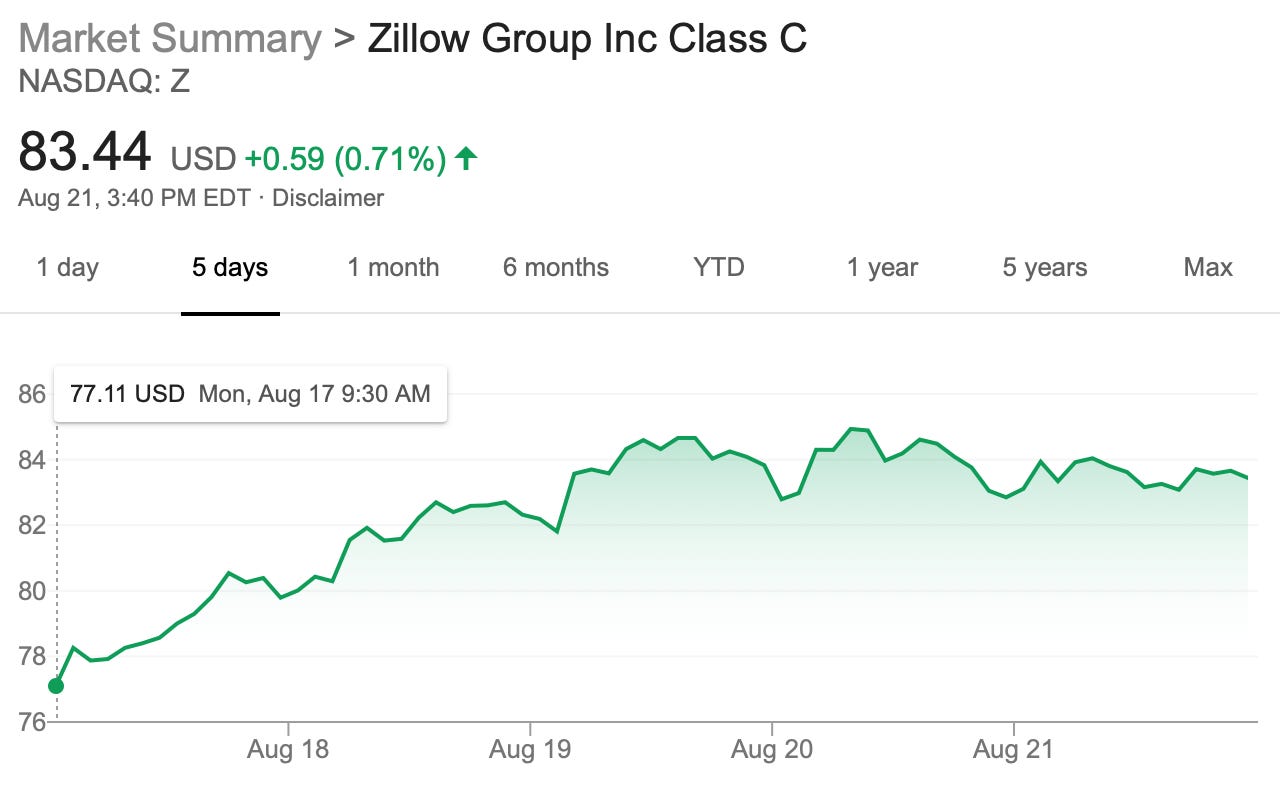 #3 NVDA
NVIDIA was featured last week Thursday the 13th and we were looking for the stock to hit $500. Although, Thursday the stock closed down for the day, it turned around Friday and has not looked back. This one crushed our target and traded all the way up to $512 today. What is interesting is that NVDA gave us another entry signal yesterday, so we included it in yesterday's newsletter for those who recently subscribed. If you took the trade yesterday you made a 2 day profit of 7%. And for those who held on from last Thursday you made a 7 day profit of 11%.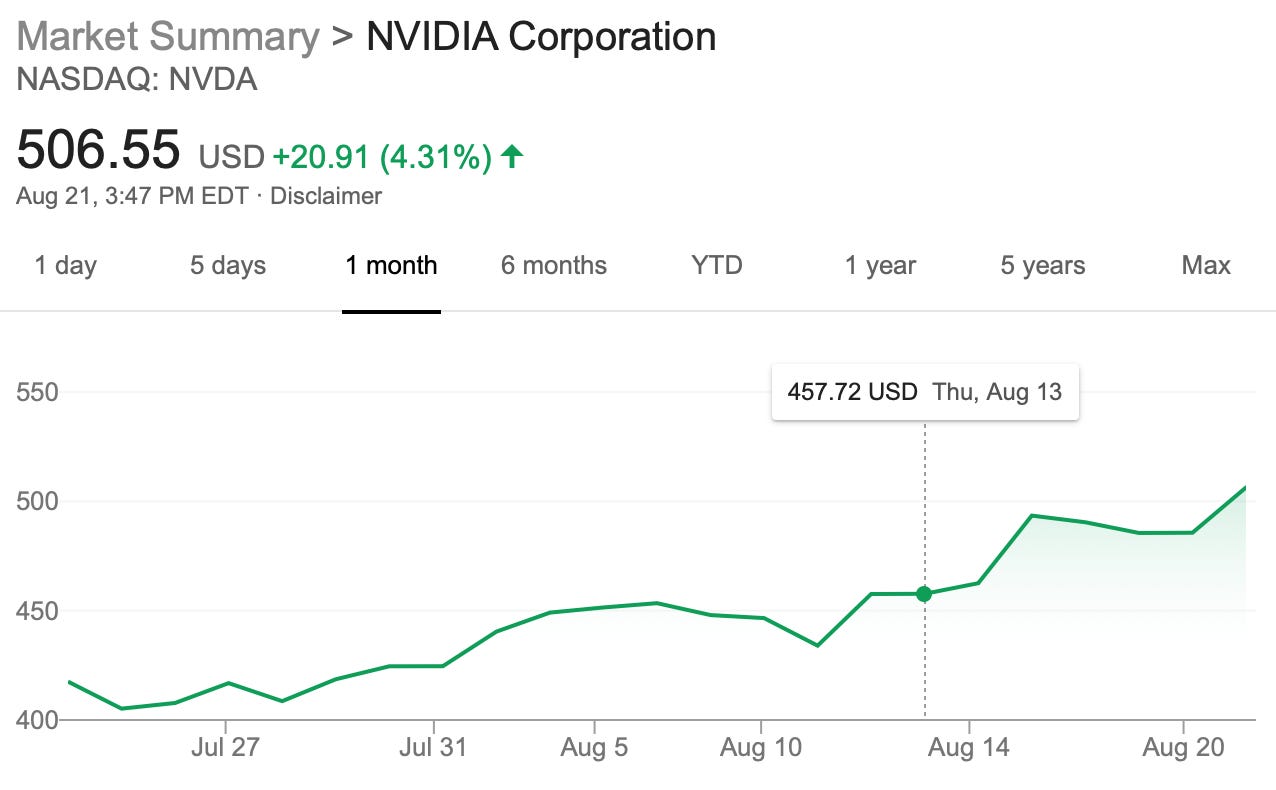 #2 FSLY
Fastly was a relatively simple trade we put out this past Monday. The stock was holding at support and we were looking for a quick bounce in the stock. It did just what we expected it to do. We sold it Thursday into the close and booked a solid 4 day profit of 17%.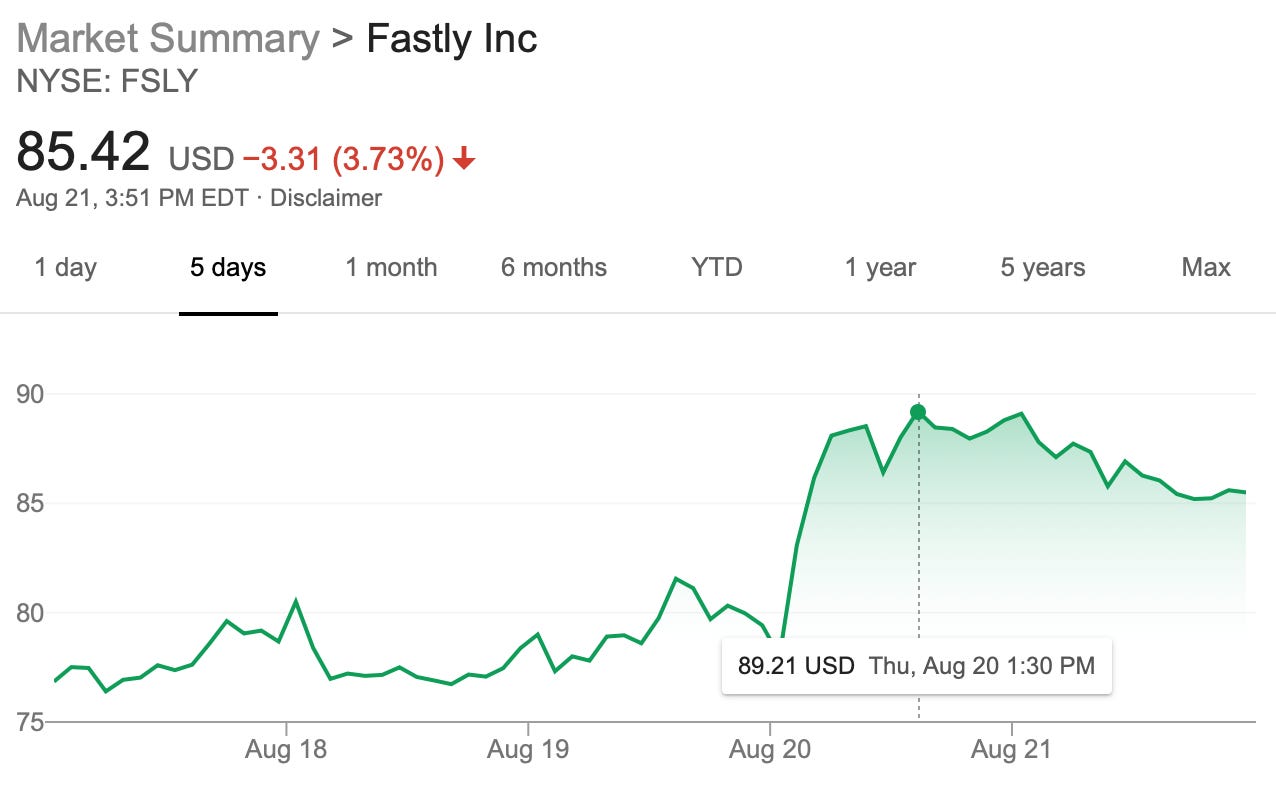 #1 OSTK
This week's top pick was Overstock.com. We featured it on Monday morning's newsletter looking for a nice run this week. As soon at the market opened, this stock took off for a massive move. It continued pushing higher into the week and lost some steam Wednesday, so we decided to book the profits. A much appreciated 3 day profit of 27.5%.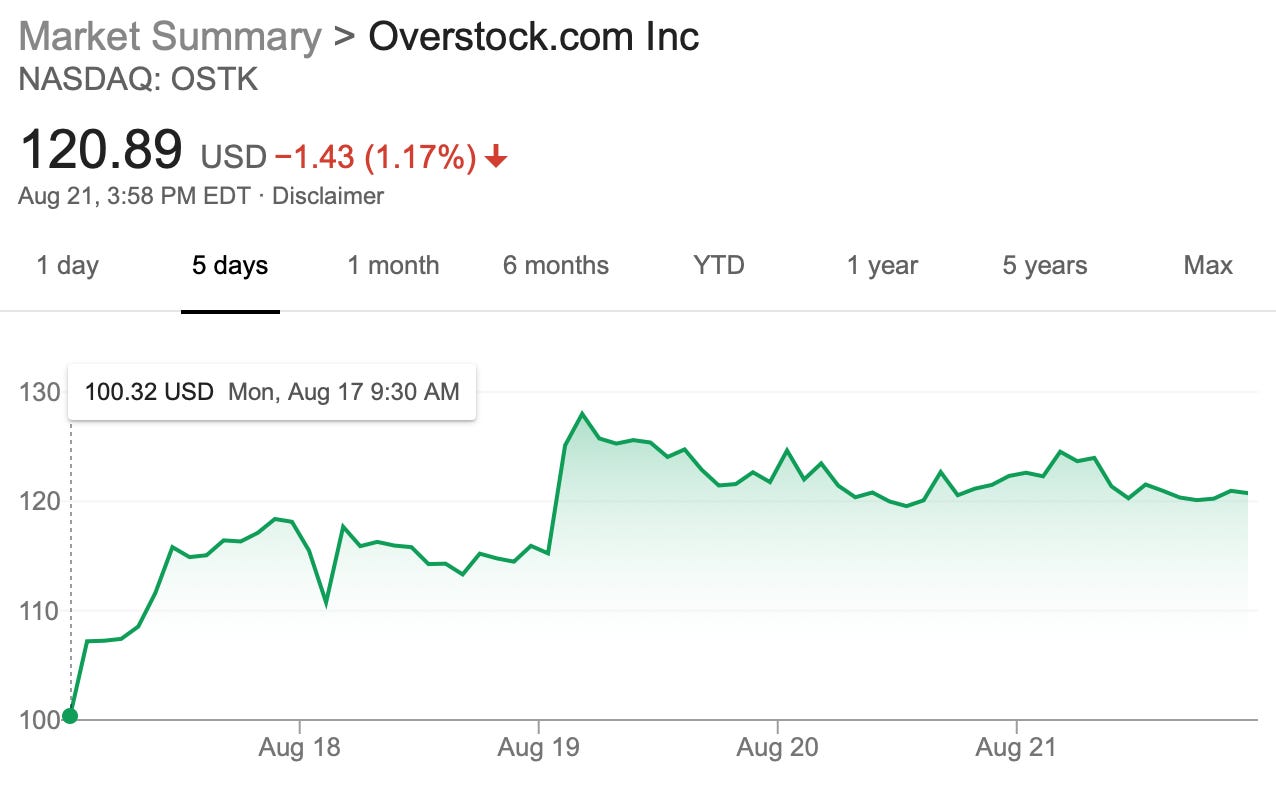 Have a wonderful weekend everyone and make sure to subscribe if you want to receive our daily stock picks!
---
Nothing in this email is intended to serve as financial advice. Do your own research. See important disclaimer.
---