Discover more from Money Machine Newsletter
Market beating stocks in 5 min. Picked by elite traders. Delivered weekly to your inbox pre-market.
Over 5,000 subscribers
Weekly Recap
This Weeks top 5 picks
#5 W
Monday morning we went into the day looking to short sell Wayfair. The stock gave us an entry at $312.83 and while it fell short of our target it still traveled all the way down to $289.85 giving us a one day profit of 7.3%.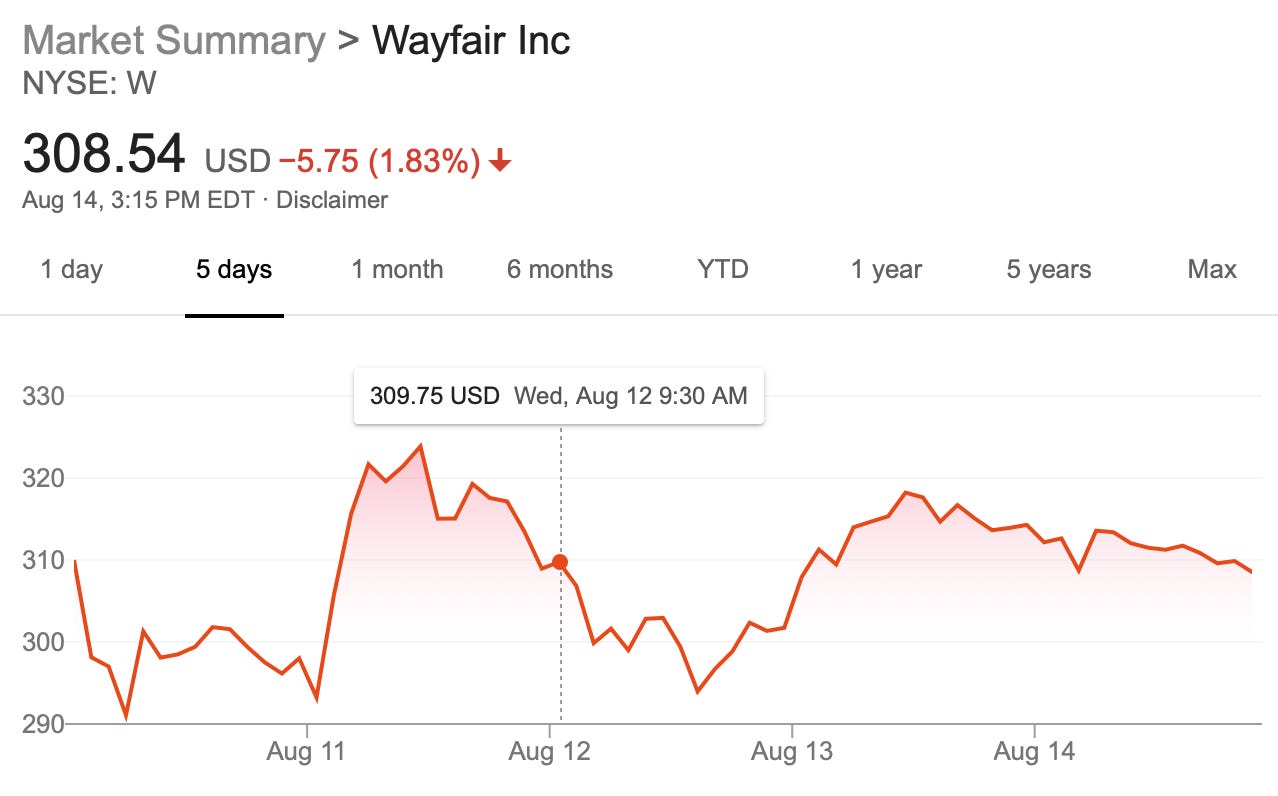 #4 ETSY
ETSY was featured in Thursday morning's newsletter. We were looking for buyers to come back in after a few days of profit taking and we got just that. Etsy traded from $122.6 to $131.48 for a nice one day profit of 7.34%.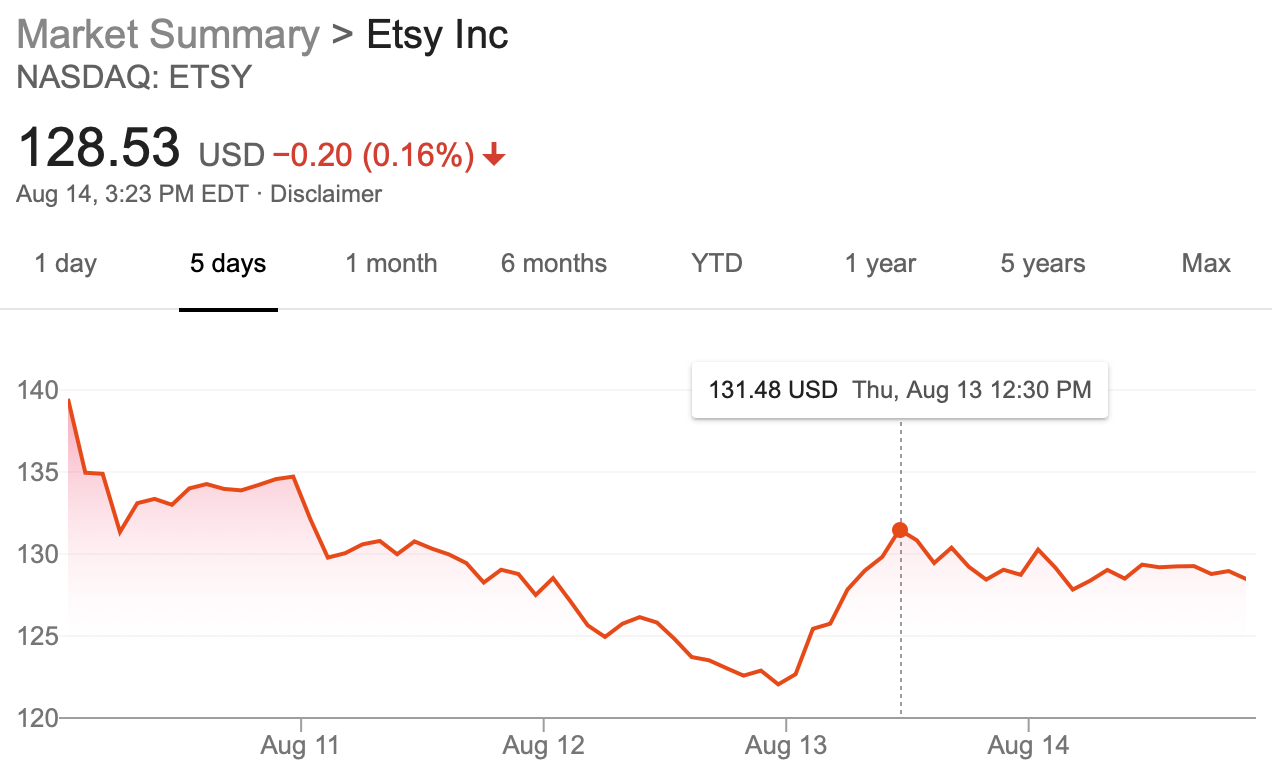 #3 PENN
Wednesday morning we mentioned PENN was consolidating and preparing for another push to new highs. Right out of the gate the stock took off, closed strong for the day and then gapped higher on Thursday hitting our initial profit target for an amazing two day return of 7.6%.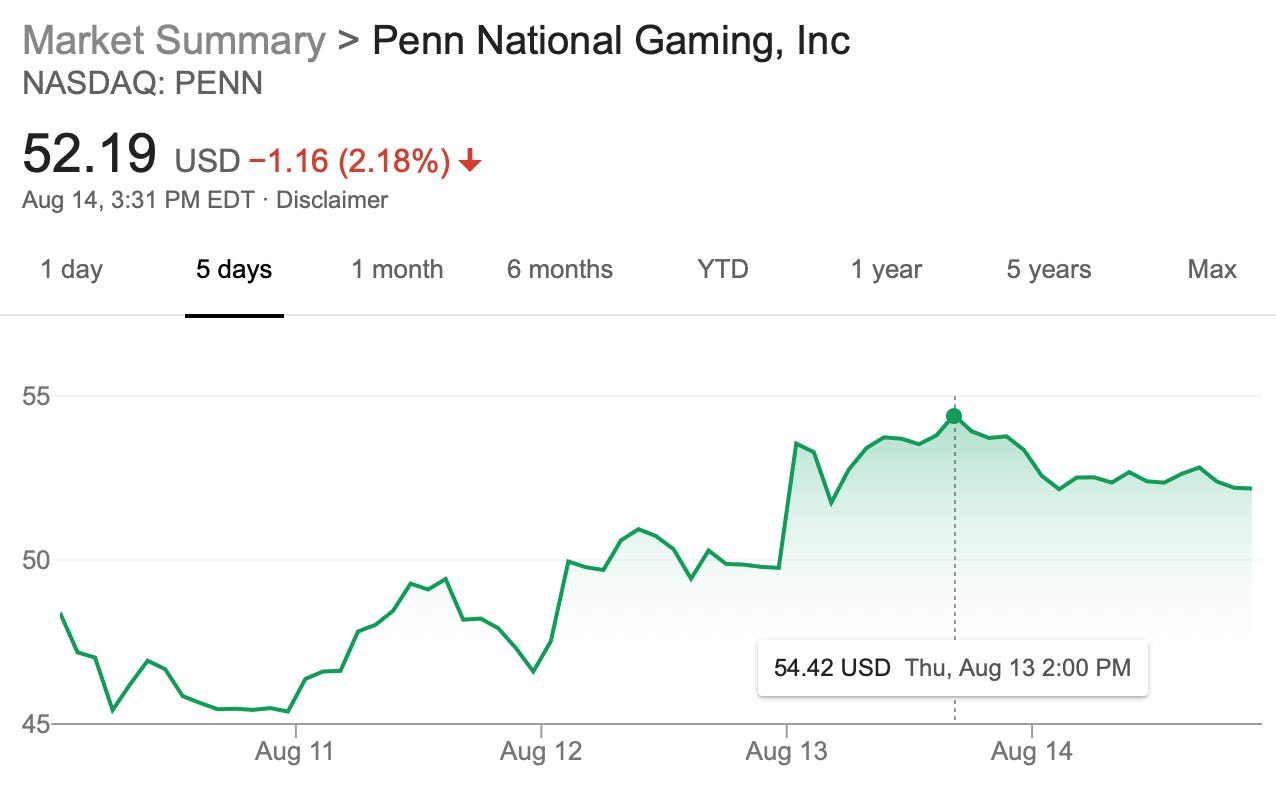 #2 RUN
RUN was featured in Tuesday morning's newsletter and we were looking to take advantage of the selling seen the previous day. The stock just exploded for a solid two day return of 10.1%.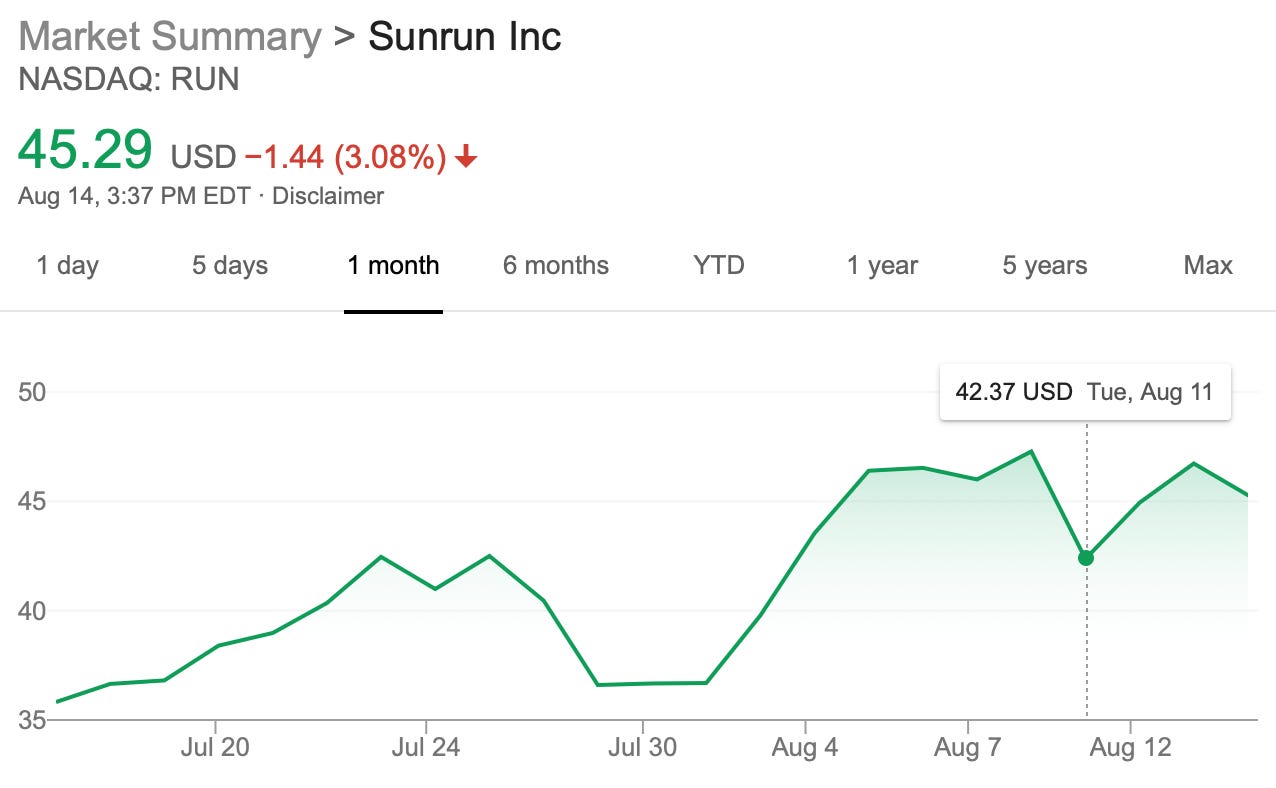 #1 EAT
EAT was this weeks big winner! Very close to our #2 pick. This stock was in yesterday mornings newsletter and gave us a perfect entry at the previous days close. Once we got in it was off to the races. This morning it opened higher and continued pushing higher til about 11:30am where it failed to make a new high. That along with an overall weak market and light volume called for an early pull of the plug for a two day return of 10.22%.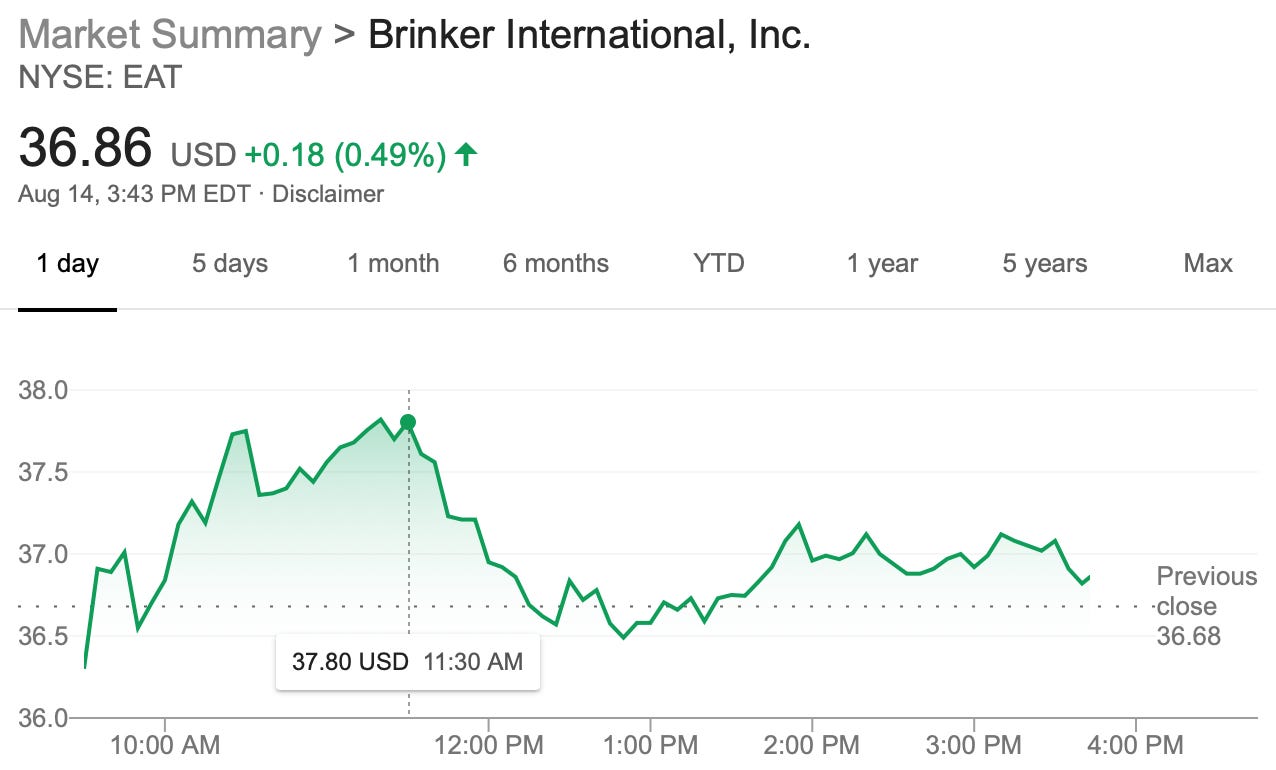 Have a wonderful weekend everyone and make sure to subscribe if you want to receive our daily stock picks!
---
Nothing in this email is intended to serve as financial advice. Do your own research. See important disclaimer.