Discover more from Money Machine Newsletter
Market beating stocks in 5 min. Picked by elite traders. Delivered weekly to your inbox pre-market.
Over 5,000 subscribers
Weekly Recap
This Week's Top 5 Picks
#5 INO
Inovio Pharmaceuticals was featured in this morning's newsletter. We bought the open and right out of the gate the stock took off. Given the weakness in the markets we decided to book profits quick. We saw INO peak out around 12:30pm and we booked a very nice one day profit of 17.7%.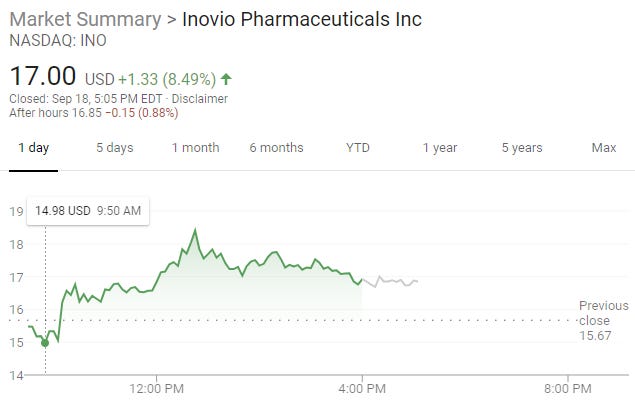 #4 NNOX
Nano-X Imaging was in Wednesday's newsletter and we were looking for a quick reversal in the stock in order to make a few bucks and get out. The stock reversed sharply as planned and we booked the gains the same day for a one day profit of 18.43%.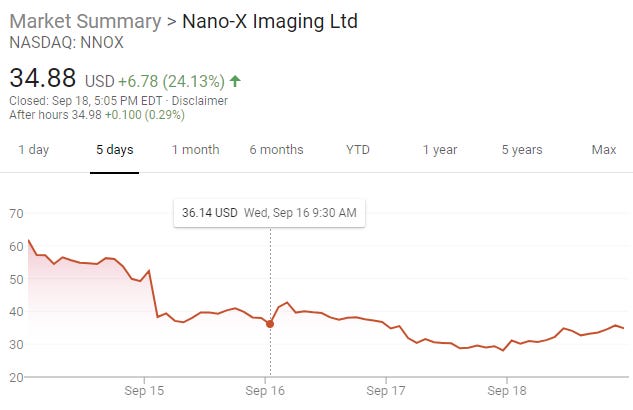 #3 SHLL
Tortoise Acquisition was featured in Monday's newsletter, again looking for a sharp reversal. The stock traded lower the entire day, increasing our risk/reward potential, so we decided to buy into the close and look for a reversal on Tuesday. Not only did the stock reverse on Tuesday but is gave us a very solid week. We held the stock all week and sold today into the close for a five day profit of 19.3%.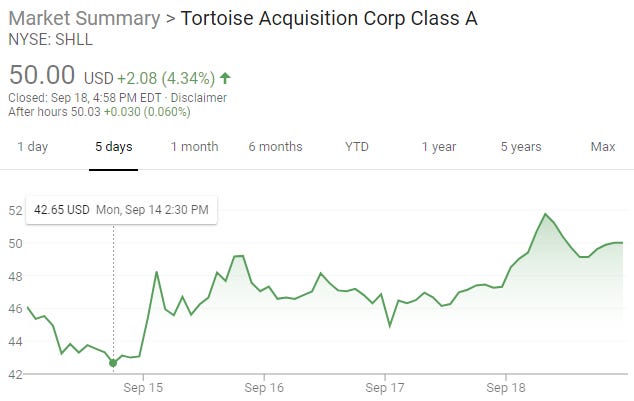 #2 CODX
Co Diagnostics was by far this week's easiest trade. This stock did exactly as expected, with 0 hiccups along the way. It was in our game plan going into the day on Wednesday where we bought the open and sold today at the close for a very effortless three day profit of 21%.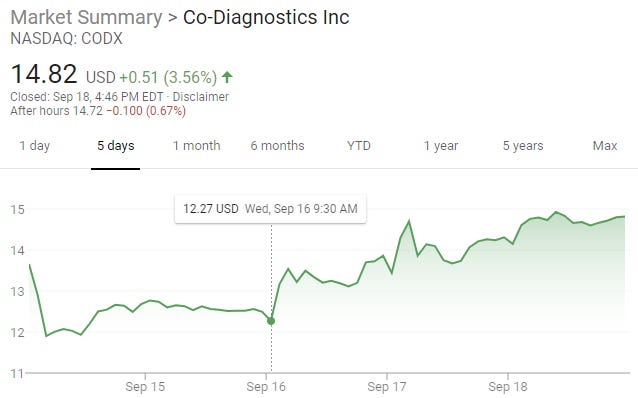 #1 WKHS
Workhorse was this weeks top pick! We hope everyone in the community participated on this one. We called out this idea last Wednesday, featured it again this past Monday and put it up front and center on Tuesday as well. This stock had an unbelievable week and required very little attention as it basically went higher almost every day. We bought this Monday morning at the open and sold today into the close for an amazing five day profit of 28.8%.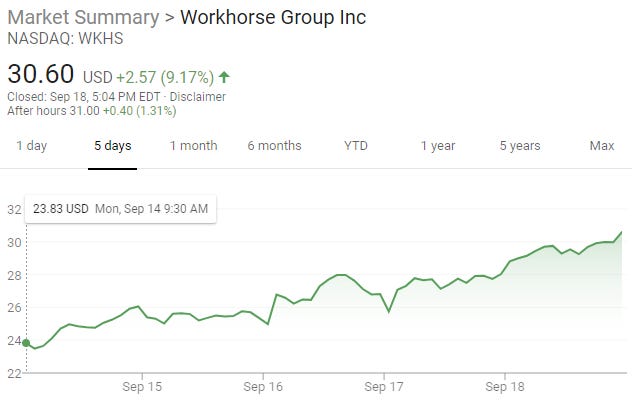 Have a wonderful weekend everyone and make sure to subscribe if you want to receive our daily stock picks!