Discover more from Money Machine Newsletter
Market beating stocks in 5 min. Picked by elite traders. Delivered weekly to your inbox pre-market.
Over 5,000 subscribers
Weekly Recap
This Week's Top 5 Picks
This weekly recap is free for everyone. If you're ready to move from passive to active mode, become a premium subscriber. Our premium subscribers receive our top 5 stock ideas, picked with sniper precision, delivered daily before the market opens, and access to our community where you can ask questions & post comments. Don't miss out, join our premium subscribers who have already taken advantage of some of these massive moves. For a limited time, we're offering a 7-day free trial.
---
#5 ADBE
Adobe has managed to make it into our top 5, two weeks in a row. What a stud! It was featured again this Monday, where we were looking to purchase into the weakness. The stock did absolutely nothing on Monday, as it basically closed at the same price where it opened. We purchased the stock at the low on Monday and after a solid performance on Tuesday, we decided to book a quick gain and get out. For those that had a bit more patience, the stock gapped higher on Wednesday giving you an opportunity to make more on the trade. We closed our position on Tuesday into the close for a quick two day profit of 3.8%.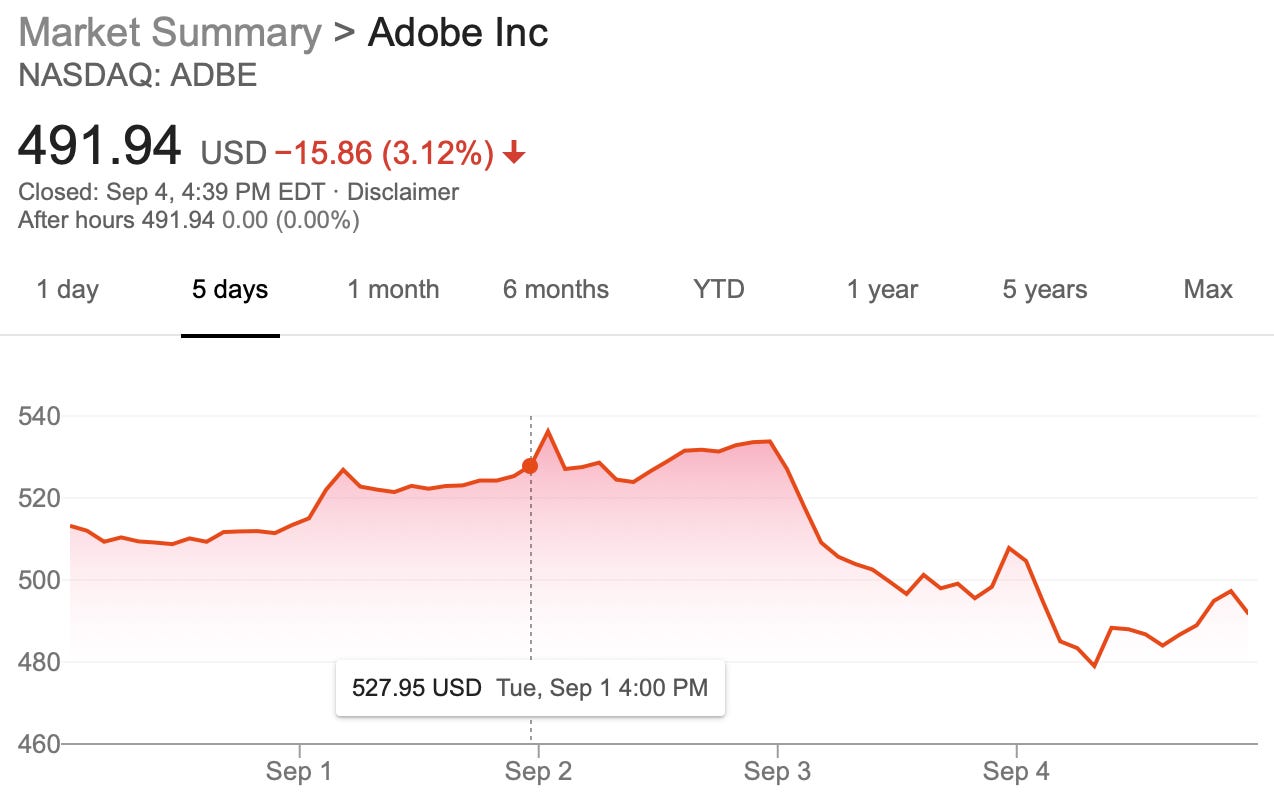 #4 NKE
Nike was featured on Monday morning's newsletter where we were looking to buy and hold to our target of $126. Unfortunately, the market turned and stocks started to roll over. As soon as we realized what was unfolding we booked profits at $117.25 for a three day profit of 5.4%.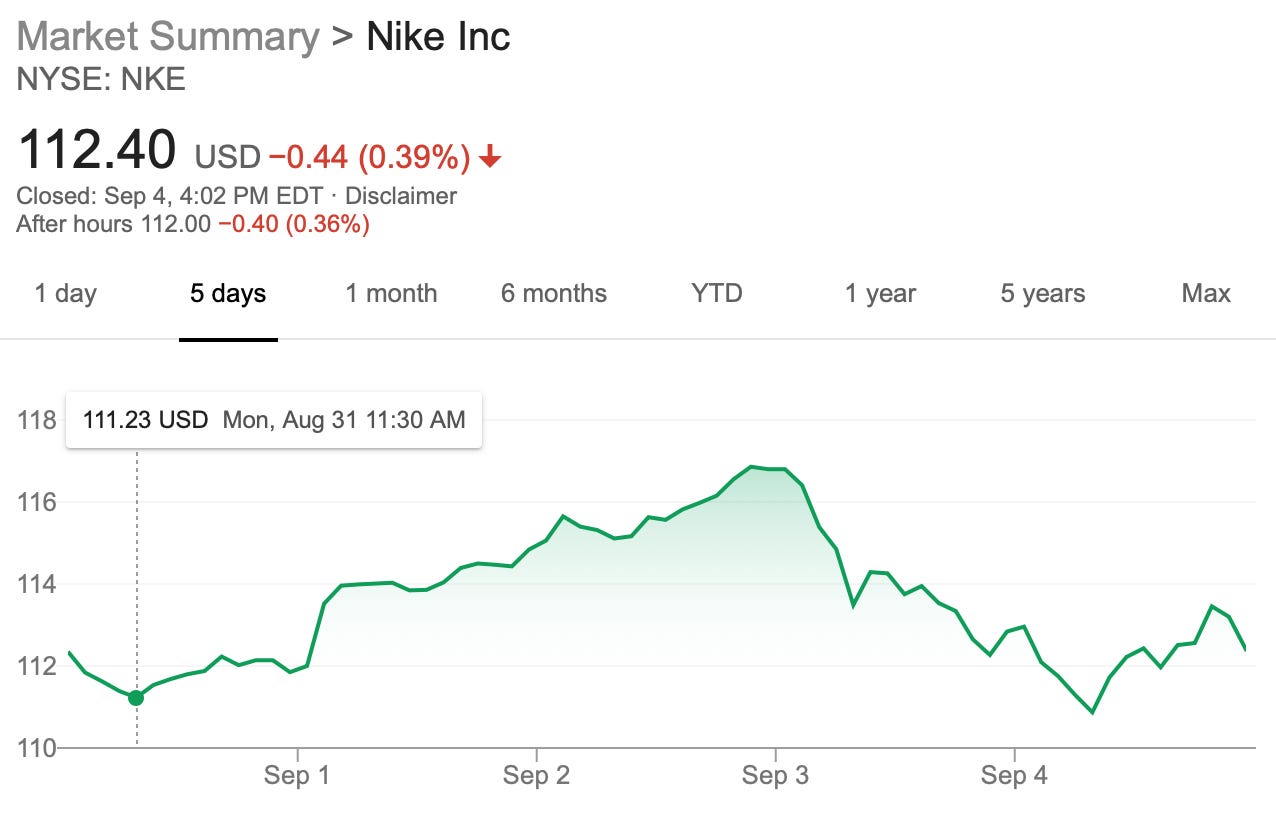 #3 NFLX
Netflix was also featured Monday morning where we were looking to buy at the open. The stock did well on Monday and closed strong. Tuesday, it just exploded higher and closed at the high of the day. We closed our position into the close for a nice two day profit of 7.5%.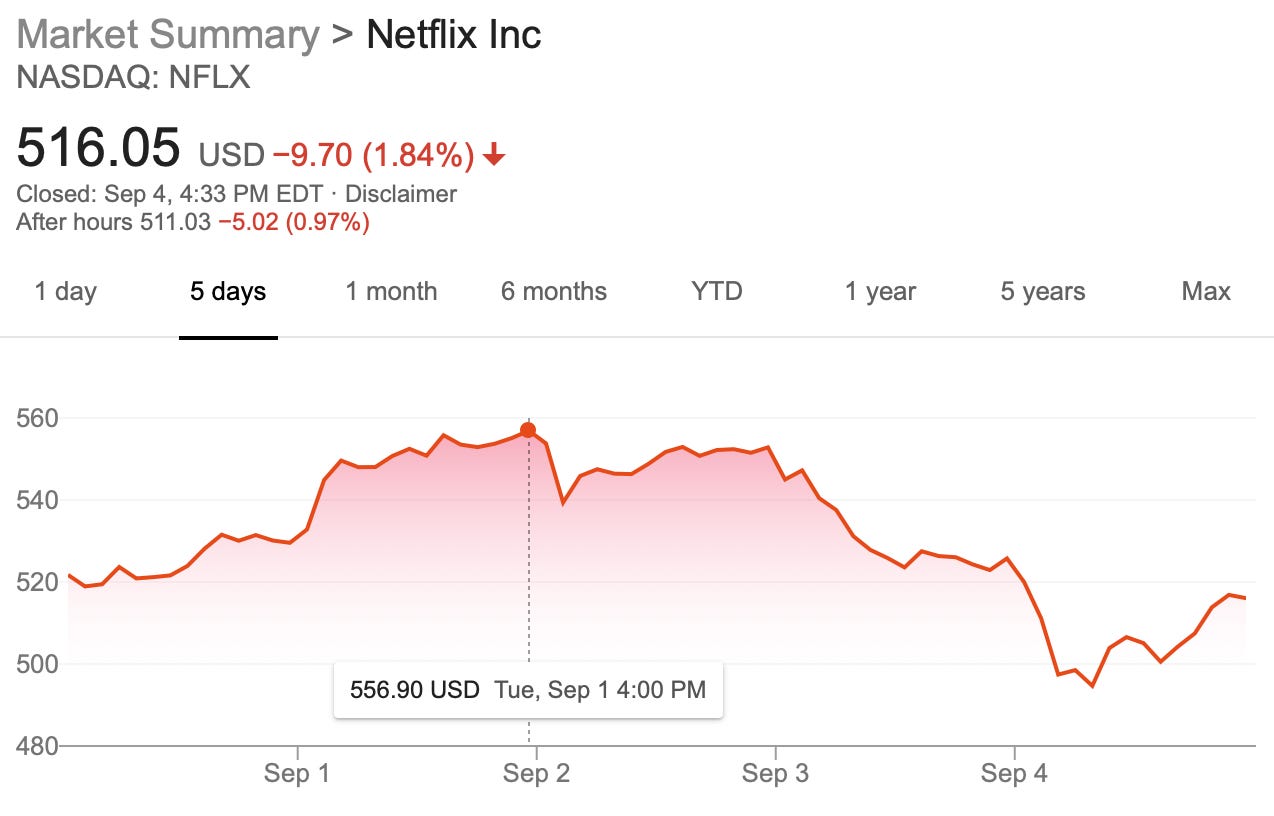 #2 TWTR
Twitter, also on Monday's newsletter and another stock that did nothing all day. We still liked the idea so we bought in at the close looking for a reversal heading into Tuesday. TWTR closed strong on Tuesday and pushed higher on Wednesday, where we decided to take our money and run. Twitter produced a solid three day profit of 8.4%.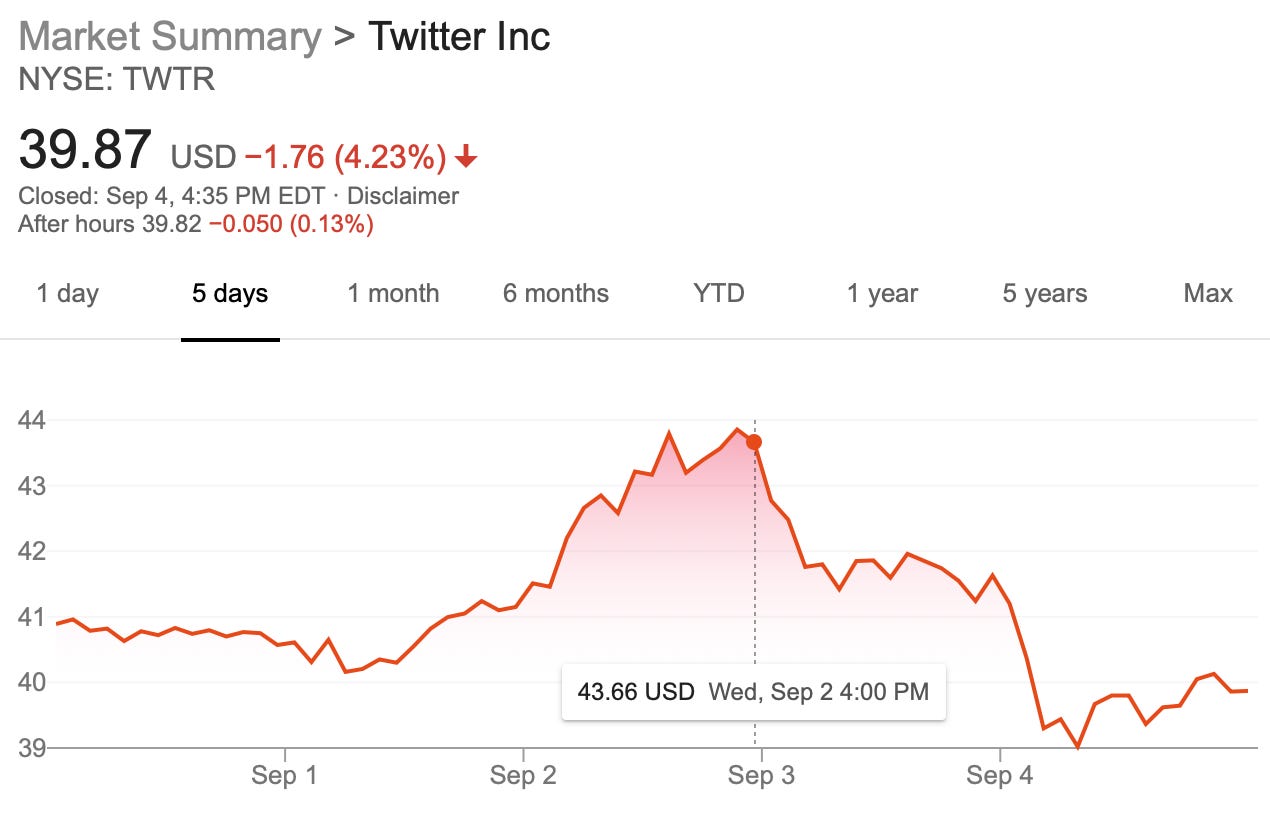 #1 ZM
Zoom was featured in last Wednesdays's newsletter, where we mentioned that the stock had consolidated and seemed to be ready to make new highs. The company reported an astonishing increase on their earnings call and far exceeded our target. Not only did ZM gap over $100 higher but it traded even higher than that this Tuesday after reporting. The move was so large that we absolutely had to close this one out. We held this position a bit longer than we normally do (even through the weekend) but what a payout. An amazing four day of 61.5% profit.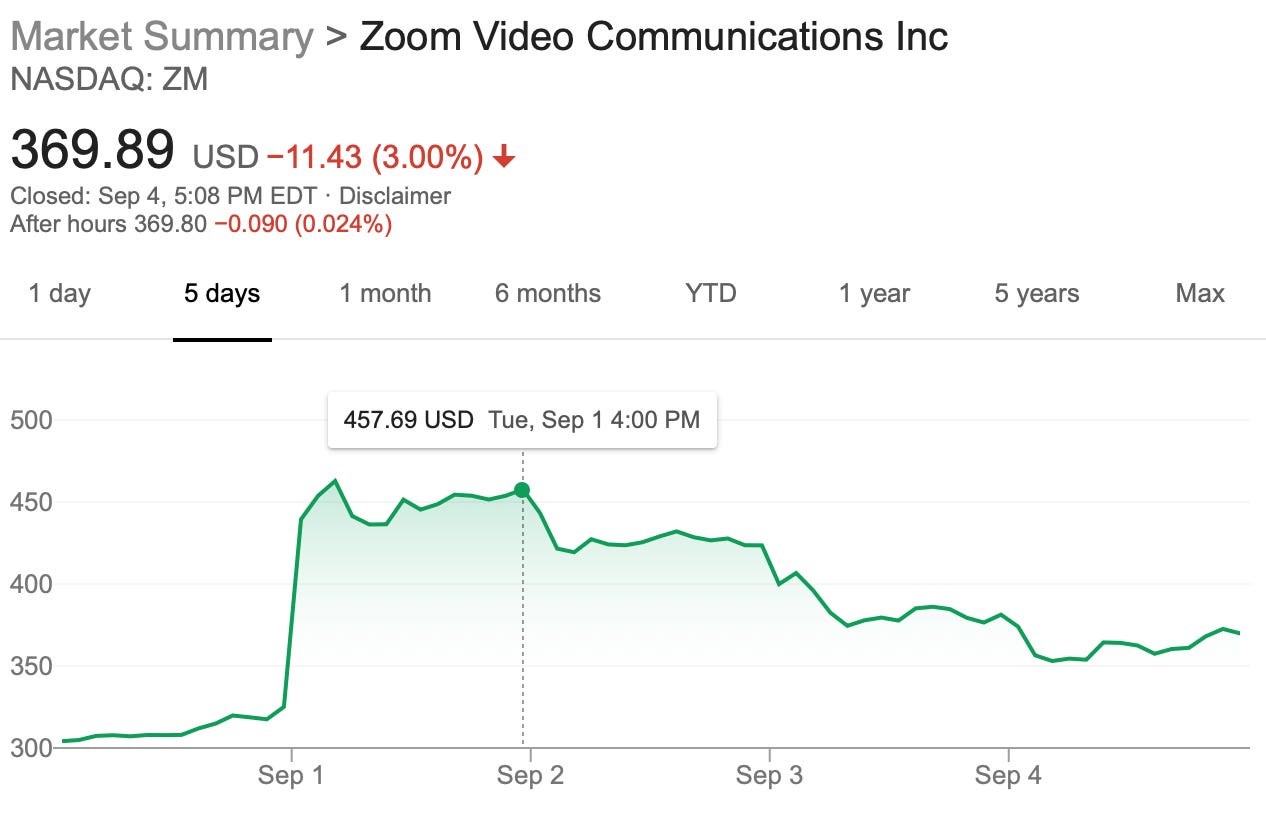 Have a wonderful weekend everyone and make sure to subscribe if you want to receive our daily stock picks!
---
Nothing in this email is intended to serve as financial advice. Do your own research. See important disclaimer.