Discover more from Money Machine Newsletter
Market beating stocks in 5 min. Picked by elite traders. Delivered weekly to your inbox pre-market.
Over 5,000 subscribers
Weekly Recap
This Week's Top 5 Picks
This weekly recap is free for everyone. If you're ready to move from passive to active mode, become a premium subscriber. Our premium subscribers receive our top 5 stock ideas, picked with sniper precision, delivered daily before the market opens, and access to our community where you can ask questions & post comments. Don't miss out, join our premium subscribers who have already taken advantage of some of these massive moves. For a limited time, we're offering a 7-day free trial.
---
#5 FDX
Fedex was featured in Tuesday morning's newsletter and while the stock did not do much on Tuesday we still liked the idea, so we ended up buying the shares at $221.05. The stock remained above our entry all week and closed strong today, so we decided to sell into that strength for a four day profit of 5.3%.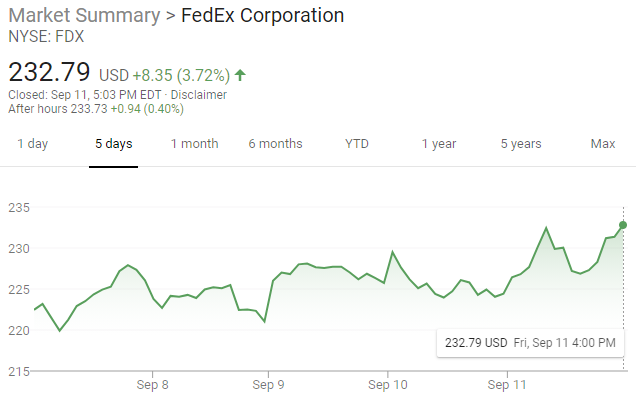 #4 W
Wayfair was in yesterday's newsletter, where we were looking to buy the open. The stock opened at $272.60 and right out of the gate had a massive push higher to over $296. Given the recent volatility in the market, along with overall weakness, we decided to take the money and run. We sold just below the high of the day at $295 for a quick one hour profit of 8.2%.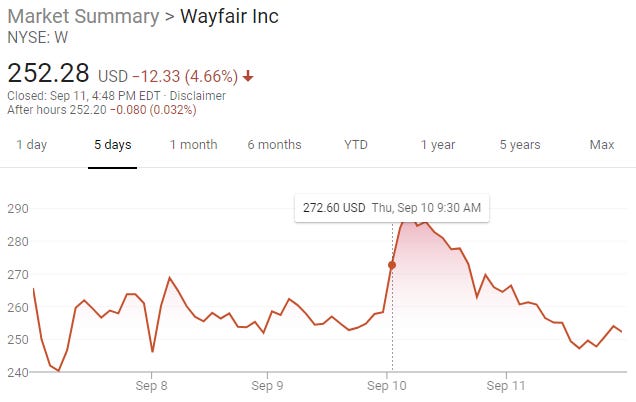 #3 PTON
Peloton was an earnings play we called out Wednesday morning as the stock was showing relative strength heading into their earnings call. Just as expected, the stock crushed estimates and gapped higher today off of the results. We did not waste time on this one and sold right at the open for a solid three day profit of 9%.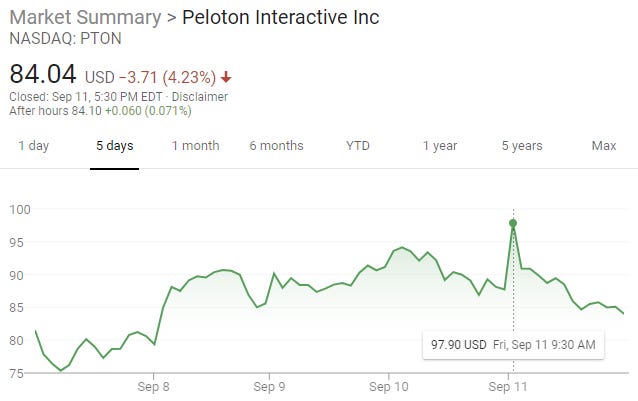 #2 TSLA
Tesla triggered our buy alert heading into Wednesday after a sharp 5 day sell-off. We bought in right at the open and sold the very next day at $398. We would have liked to hold on longer but market conditions are calling for disciplined profit taking. There is still plenty of gas in the tank but who would complain about a two day profit of 11.6%. (Not us!)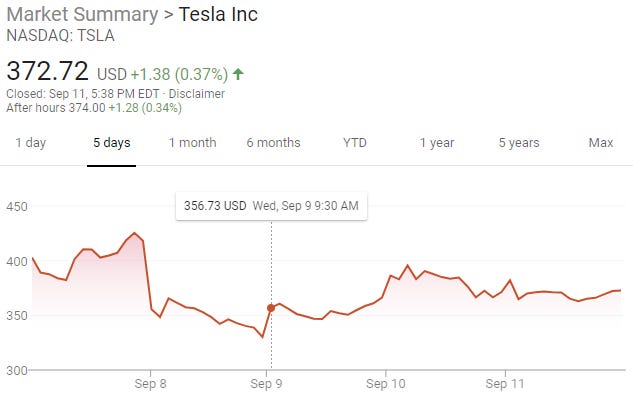 #1 PENN
This week's top pick: Penn National Gaming! This probably has to do with football season starting up, but we don't ask why, we just follow the money. PENN was in Wednesday's newsletter. The stock opened and immediately started trading lower. We saw it bottom out a few minutes in and that is when we bought it. The stock closed strong Wednesday, opened higher the next day and pushed higher. It was a larger move than normal for this stock, so we pulled the plug when it hit $65 for a two day profit of 19.2%.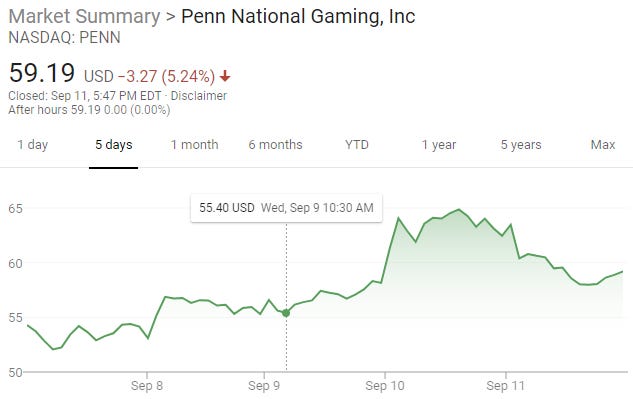 Have a wonderful weekend everyone and make sure to subscribe if you want to receive our daily stock picks!